Costa Rica Attorneys
We are the  Costa Rica's Law Firm that successfully combines Law and Artificial Intelligence to provide effective solutions. 
Recommended Firm Legal Ranking
English Speaking Lawyers in Costa Rica
BG&A CORPORATE ATTORNEYS is an interdisciplinary (English Speaking) Legal Firm specializing in Corporate Law and Litigation. Since 1997, BG&A has advised national and foreign companies with a dynamic and technological approach that prevents legal disputes and business continuity.
Focused on customer service, our expert lawyers combine law with high-tech to exceed our client's expectations, assuring permanent protection of their needs and interests.
Our alliances with great local and international lawyers and notaries allow us to provide high-quality legal support and accurate and immediate solutions to every legal requirement.
At BG&A, we are committed to the satisfaction of our clients, which is why we work to offer practical and efficient solutions to their legal problems. We are proud of our experience and reputation as one of the best law firms in Costa Rica.
CORPORATE PRACTICE
Collections & Recovery
Real Estate and Construction Law
Family Businesses
Educational Law
Government Contracting
Intellectual Property
LITIGATION AND DISPUTE RESOLUTION
Labor & Employment
Litigation and Arbitration
Criminal Law
Civil Law
Government Litigation and Administrative Law
Constitutional Law
Consumer Law
Traffic Litigation
ESTATES AND PERSONAL
Family Law
Testament and Inheritance Law
Contract Law
Notary Public
LAW AND TECHNOLOGY
In BG&A we have developed different technological systems to assure our clients total control and follow up over their cases and documentation.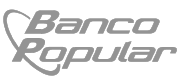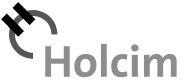 Clients testimonials
★★★★★
"Counting on the professional services of BG&A Abogados Corporativos for many years has been ideal support in personal, family and business matters. They are excellent as professionals, and as people, they are honest, trustworthy and always ready to give the best of their knowledge. I recommend them with great affection, because their closeness and support in technical and legal matters, from the simplest to the most challenging and complicated issues, has been a fundamental and valuable piece in the successful outcome of these matters."
"BG&A managed to focus on the legal problem by working tenaciously until finding the solution that would bring me the most benefit, achieving a positive impact on my interests."
"We are very grateful and satisfied with the service that BG&A has provided us in all these years of business support, customer service and professionalism are elements that we value a lot. Thank you for always having a space to serve us and promptly give us the advice we require, in a department such as Human Resources these service qualities are invaluable."
"We are happy and satisfied with the legal advice service that BG&A has provided us.
We have obtained an efficient, fast, attentive and friendly service at all times. As an educational institution, we feel very confident in the advice they provide us to be able to keep everything in order and carry out the administrative processes correctly, complying with the provisions and laws of our country.
We sincerely appreciate the support and accompaniment that BG&A has given us. We wish many blessings to its workers who carry out their daily work with so much effort and commitment.
It is a pleasure to work as a team with such professional people and with high values ​​of excellence."
"We are satisfied with the service provided by this team of professionals, who attends, listens, and promptly resolves every issue; ensuring the proper functioning of the company in decision making."
"At BG&A ABOGADOS CORPORATIVOS, I found the guidance, support, professionalism, performance and, above all, an excellent and crucial humane treatment in the accompaniment of judicial processes. I am very grateful and satisfied with the work of the professionals in charge and with the service provided, which is why I thoroughly recommend them."
"My experience with BG&A has been incredible. I found a highly professional team who shows interest in my case and its proper resolution. Frequent follow-ups, accessibility and human warmth have characterized the service I have received. Gabriela Monge has gone beyond my expectations; it is the best experience I have had with a lawyer."
"Throughout the legal process that I have led with BG&A Abogados Corporativos and specifically under the advice of Ms Eslava Hernández and her assistant Melissa Céspedes, I have always received an excellent service both in legal matters and in the respective follow-up of my case.
I do not doubt the level of professionalism that characterizes them, and in fact, I have already referred them to a few potential clients.
Finally, I thank BG&A for the excellent treatment, both professional and timely concerning family law."
"The vast legal knowledge, the advice throughout the process and the immediate responses of Eslava Hernández and BG&A's team, have made it easier to deal with my personal and professional situation, and have given all the confidence that the solution will be the best and the fairest. Eslava Hernández has great charisma and a sense of urgency in the situations that the process has raised. I recommend them for their professional background and human quality."
our lawyers in Costa Rica
Meet our work team
MAIA - Immediate (English Speaking) Legal Attention
Consult MAIA, our Artificial Intelligence assistant, for the following information:
Prices
Attention schedule
Request your appointment immediately
Information from our experts
Practice areas
24/7 Customer Service
General information
Payment arrangements
Payment management
* Click on the CHAT on the right to start →
BG&A Abogados Corporativos
A Different Way to Practice Law.
Headquarters
El Prado, A22 & C075, No. 1415. Curridabat, San José.
Phone: +(506) 2280.0606
Fax: +(506) 2283.4128
Email: info@bgacorp.com
San José, Costa Rica